Blizzard and Vicarious Vision have done a fantastic job on this remaster.
They have really outdone themselves by turning this into an Epic Remaster. Everything you know and love about the original Diablo 2 has remained the same. It's the same RNG madness mixed with visuals that will blow your mind. The hard grind to get the following skill and same mistakes messing up your stats.
Pros: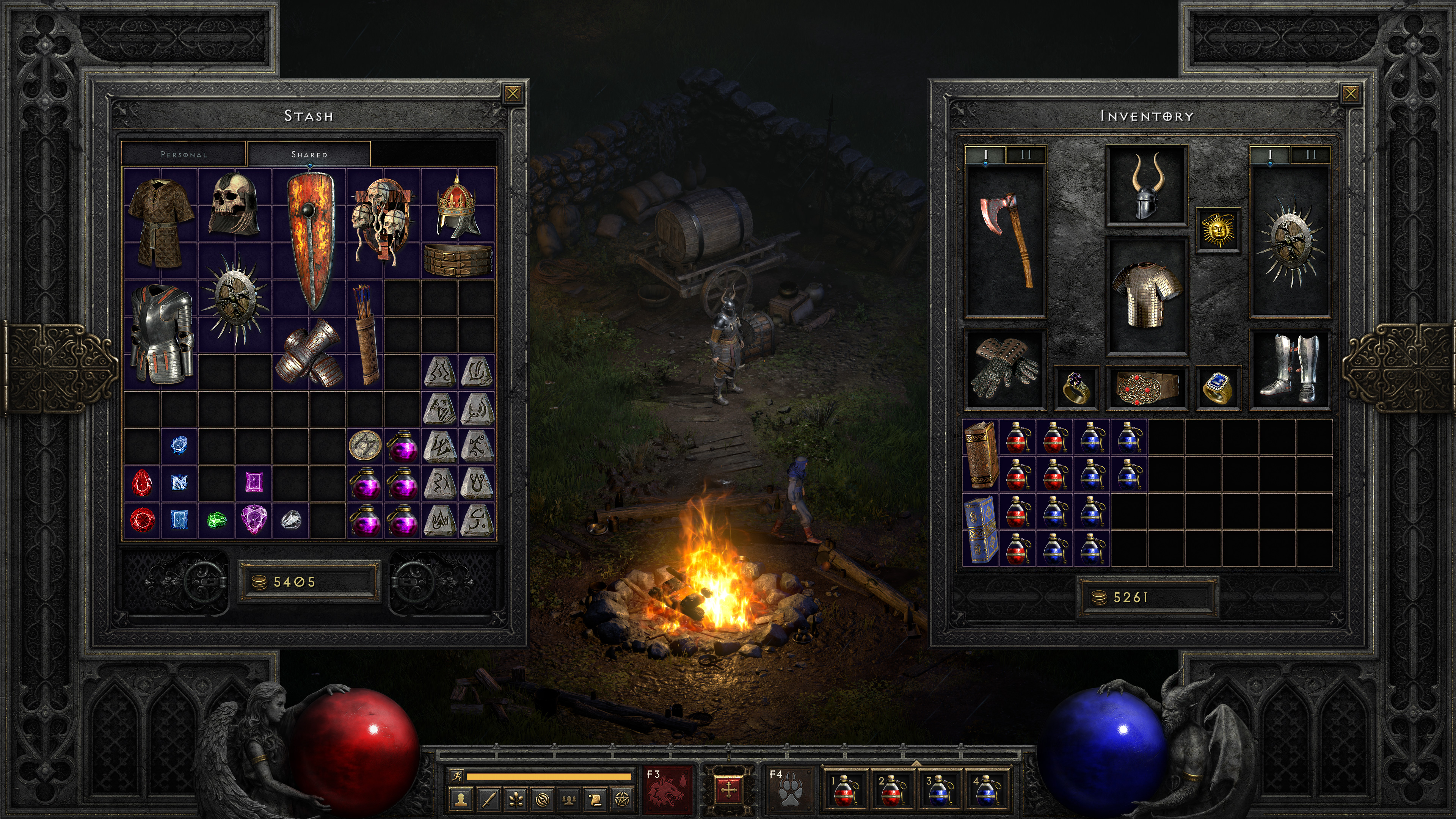 Some of the pros this game offers you might not have seen in the previous version include the Folling. A shared stash system that I utilized almost right out of the gate, switching to a new character. No more lost items due to DC. The shared stash will also allow hours n hours of MF without transfer because you can essentially use 2 inventory stashes. On top of that, the stash is much bigger. The stash shift-click and sell shift-click saves a TON of time from moving individually. This will prevent accidental runes placed into soc items… lol.
A feature was added to the potions; rejuvenation potions are now going straight to the belt instead of inventory, then physically clicking and putting them into the belt slots.
Act 2 Merc now displays The aura and attack they use in the hiring menu. This will help new players know what they are getting, so it's less confusing. Lol … I remember when I had to buy all the merc just to figure out what they all done.
I am an all-time fan of the Frozen orb sorcerous, and some people were speculating that they did not like the way it looked. I totally disagree. The orb skill seems fantastic as I managed to make 2 sorcerous, both level 30, to test all the skills. It is very satisfying on all levels for all skills, including blizzard.
Cons:
The only possible cons I can see with this whole game is: The Holy Freeze Aura lays a bit too flat and doesn't have any sorta mist around it. The aura would be much more visually appealing. It had some sort of freeze mist, as we all remember. Next is when socketing a helmet with a gem, it doesn't physically change too much on the character. To add to that, the weapons when socketed really change when using sapphire or ruby.
Get it because you're gonna love it.
I really enjoyed playing the new tech alpha, and I know for any returning player or new player, it is well worth the money you will be spending. Don't let everyone else blow the hype because there are negative. Get it because you're gonna love it. I have already purchased 1 copy for pc and will be purchasing 2 copies for consol when allowing too. Thank you guys for the support, and I look forward to doing countless Baal games with you all 🙂