Blizzard is willing to make a comeback with its well-acclaimed Diablo series. And no, we are not talking about Diablo IV. Possibly the biggest announcement made in Blizzcon 2021 was revolving around the Diablo series, its success and what to expect in the near future. And while Diablo 3 is an 8-year old title, the game is continually receiving new patches, updates, and more content.
Nevertheless, despite the amazing announcements regarding Diablo 4 and Diablo: Immortal, the center-focus remained to be the release of a Diablo 2 remaster this year. This remaster, or Diablo 2: Resurrected, was released roughly 20 years ago. And despite its dated visuals, the game is still being played and loved by millions of players across the globe. The game is known for its replay value, and remains to be a cult classic. Therefore, one cannot beg but wonder how the remaster may differ from it.
Therefore, without further ado, let's dive right into the top five changes the players can expect.

Shared Item Stashes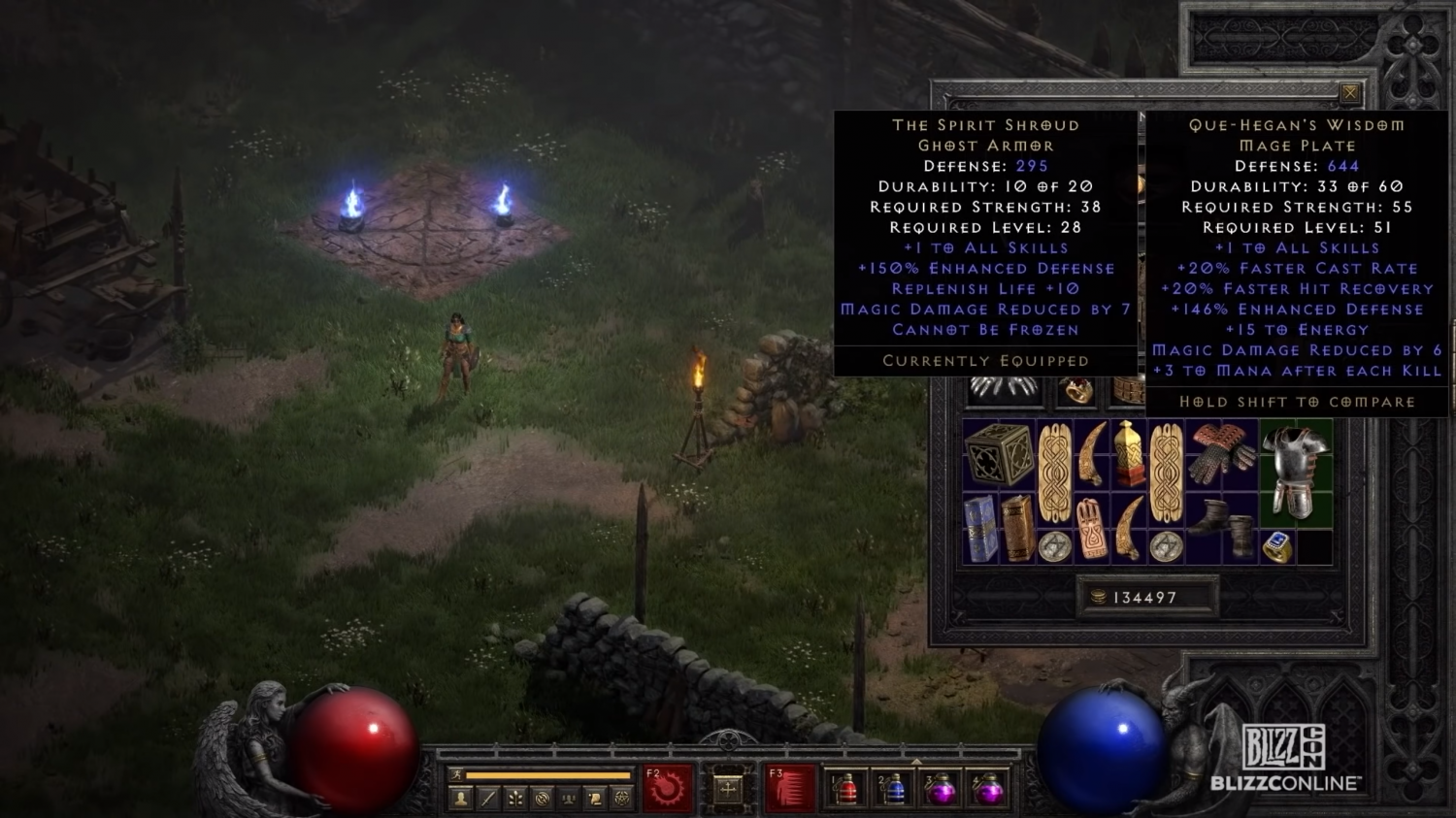 Initially, the announcement of this feature was met with plenty of approval from the Diablo fanbase. Back in its heyday, the multiplayer scene for Diablo 2 required players to use mule characters and create needless accounts and saves just to transfer items from own character to another. Despite how tedious it was, players considered this a common practice. In fact, back then, developers struggled with predicting the number of items players would be switching between these mule characters, thus they could not include the shared stash feature in the game.
Enter 2021, and the Diablo development team alongside Blizzard has finally learned from their mistakes. Diablo 2: Resurrected will be featuring the much-awaited shared item stash system, allowing players to swap and exchange items between their lineup of characters, without having to create mules.

Auto-Pick Items

Picking up items, especially in games that with a bird's-eye view perspective, is rather difficult. Most developers, therefore, aim for implementing an auto pick-up feature that allows players to focus more on the game and combat itself, rather than worrying about any such loot they failed to acquire. The auto pick-up feature was made available with the release of Diablo 3, as well as most other isometric ARPGs in recent years.
With the Diablo 2 release dating back to 2000, the automated pick-up was never thought of. Not only was it difficult to implement back then, and it was considered a luxury rather than a necessity. Hence, the developers dropped the idea entirely. Diablo 2 Resurrected will, however, keep up with modern trends and integrate mechanics which were not possible with the original Diablo 2.

Redesigned and refined cutscenes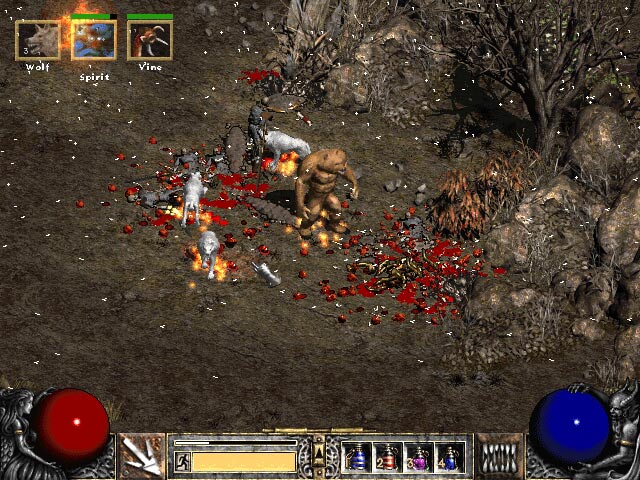 Cutscenes in gaming were quite bland back in the day, especially during the 1995-2005 era. The visuals were heavily limited by the hardware capabilities, but still somehow managed to look better than the game's graphics itself. The animated clips and scenes were quite awkward at times, with jagged and clunky visuals. However, after a few years, cutscenes seemingly became more appealing and symbolized a variety of genres' and their storylines. Needless to say, Blizzard's decision on overhauling the cutscenes according to modern standards is considered a great move.
Just imagine yourself booting up Diablo 2 Resurrected, being welcomed to the game you spent countless hours on with a remarkable introduction and sets of cutscenes, viewable on 4K resolution.

Remastered Sound Effects

If you want to experience Diablo 2 without knowing if it's a 20-year old game, then simply play the game without any audio. Most of the effects, if not all, have not aged well. The combat and running sounds seem monotonous and quite outdated, not packing the details that modern titles have. Furthermore, Blizzard is working on adding far superior and detailed effects, making the Diablo 2 experience far more immersive than ever before. And while the sound effects will be receiving changes, the developers firmly stated that the more iconic effects will remain the same. This includes sound effects when managing your inventory, or when using potions.